Travis Morehead
Executive Director
Travis was selected as the Executive Director position in February of 2016. Previously, he worked with the Catawba Lands Conservancy as the operations director of the Carolina Thread Trail project. Prior to that, he served in the military, including a combat deployment in Iraq, and worked as a senior and principal city planner for the town of Cary. Travis grew up in Stanly County and attended high school in Albemarle. He has a degree in political science with a concentration in town, city, and county management from Appalachian State University. Travis is dedicated to the Uwharrie region and the heartland area of North Carolina. In his free time, he enjoys hunting, fishing, and spending time with his family.
Crystal Cockman
Associate Director
Crystal began her time at the Land Trust as a Duke University Stanback Intern in Summer 2005.  She enjoyed the job so much that she came back to work part-time her last semester of graduate school, and joined on as a full-time staff member in July 2006.  A local girl born and raised in Moore County, Crystal has always had a heart for conservation issues in this region.  She graduated from Duke University in 2004 with a Bachelor of Science in Environmental Science, and minors in Earth and Ocean Science and in English.  In May 2006, she received her Master of Environmental Management from Duke University's Nicholas School of the Environment and Earth Sciences, with a focus on Environmental Health and Security.  In her spare time, she enjoys reading, backpacking, hiking, fly-fishing, and pretty much anything outdoors.
Steely Russell
Land Protection Specialist
Steely began working for the Land Trust in November of 2017, first serving as the Administrative Associate and then transitioning into the Membership Associate position. She now serves as the Sportsman Access Coordinator and manages the Sportsman Access Program and hunt lease program for the organization. She attended the University of North Carolina, where she graduated with a Bachelor of Science degree in Geology in the spring of 2017. Her studies included doing field work in the southern Appalachian region as well as northern Wyoming. Born and raised in Albemarle, North Carolina, Steely is very passionate about conserving natural land in North Carolina's Piedmont region, along with introducing others to all that this region has to offer. In her free time, Steely enjoys hiking, kayaking, camping, and cheering on the North Carolina Tar Heels.
Tiffany Dorn
Administrative Associate
Tiffany began working as the Administrative Associate for Three Rivers Land Trust in November 2019. She graduated from the University of North Carolina (Greensboro) with a Bachelor of Science degree in Human Development & Family Studies. Her studies have focused on early care and education, both in the classroom as well as administratively. Tiffany is a native of Rowan County, North Carolina and lives here with her husband and two children. She enjoys spending time outdoors and believes that exploring nature is essential to our wellbeing.
Valerie Alzner
Stewardship Associate
Valerie Alzner began working as a Stewardship Associate for the Three Rivers Land Trust in July 2019 when Three Rivers merged with Sandhills Area Land Trust. Valerie began working for Sandhills Area Land Trust in 2007 as a Land Steward Associate. She served in the U.S. Army as a Blackhawk helicopter mechanic/crew chief before getting a degree in Fisheries and Wildlife from Michigan State University in 2005. Since graduation, she has worked as an intern at the U.S. Army Environmental Center and has banded birds in West Virginia for the Institute of Bird Populations. Valerie is a native of Michigan and first came to North Carolina in 1990 with her husband who was stationed at Ft. Bragg. In her free time, she enjoys keeping chickens, hiking, camping, reading and spending time with family.
EMILY CALLICUTT
Land Protection Specialist
emily@trlt.org
Emily began working as the Land Protection Specialist for Three Rivers Land Trust in February 2021. She attended North Carolina State University where she graduated with a Bachelor of Science in Fisheries, Wildlife, and Conservation Biology in the spring of 2020. Her studies included ornithology, herpetology, and field work throughout North Carolina. She is also a Certified Associate Wildlife Biologist. Before coming to the Land Trust, she worked on wildlife management projects for private companies and managed the hunting program on a wildlife refuge. As a Montgomery County native, Emily is passionate about conserving the natural lands she has been able to enjoy in the region. In her spare time, Emily is an avid birder and also enjoys hiking, paddling, and baking.
ADDISON WATSON
Media and Communications Associate

Addison "Addie" Watson began working as the Media and Communications Associate in April 2021 after interning for Three Rivers Land Trust. She attended Catawba College where she graduated with a Bachelor of Science in Sport Management and minors in Communications and Religion. Addie is from Kernersville, NC, where her love of the outdoors began at an early age- an experience she hopes to share with others through land conservation. In her free time, Addie enjoys fishing, hunting, spending time with family and friends, and hanging out with animals of all kinds.
KATIE STOVALL
Conservation Land Manager
katie@trlt.org
Katie began working with TRLT in November of 2021. She received her master's degree in Wildlife Science from the University of Tennessee and a bachelor's in Natural Resource Conservation and Management with a concentration in forestry from Western Carolina University. Katie comes to us with prior experience of working for the N.C. Forest Service and the Tennessee Valley Authority where she provided land management information and technical support to forest landowners and wildlife managers. Katie's interest and expertise is in prescribed fire, applied habitat management, sound forest management, and blending wildlife and forestry objectives. In her free time, Katie enjoys sharing the conservation ethic with others, especially kids, and promoting the wonderful natural resources that our state has to offer.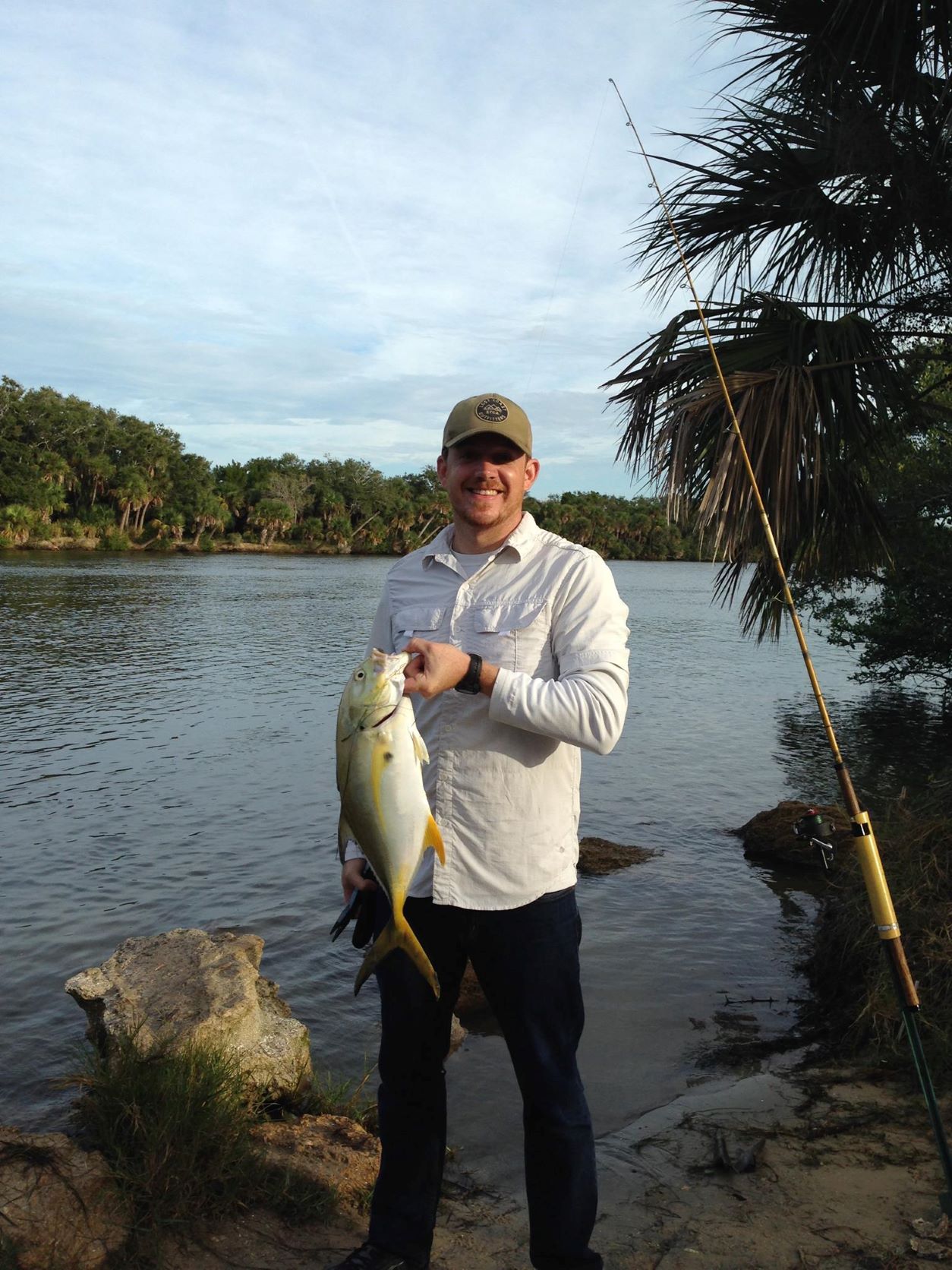 ANDREW YOUNGER
Director of Development
Andrew joined TRLT in March of 2022. His current role is the Director of Development. Andrew completed his undergraduate degree at Portland State University and graduate school at Griffith University in Queensland Australia. He is CFRE accredited and has nearly a decade of experience working as a philanthropic professional. Andrew was born in Alaska and raised in Oregon. He spent much of his youth chasing salmon on the Oregon coast and hiking the rugged mountains of the Pacific Northwest. His upbringing shaped his passion for the outdoors and his belief in conservation. Andrew lives in Lexington with his wife and two children. In his free time he enjoys running, fishing/boating, hiking and spending time with his family exploring the beautiful NC countryside.
.
Contact
Phone
(704) 647-0302
Address
204 East Innes Street, Suite 120
Salisbury, NC 28144
Email