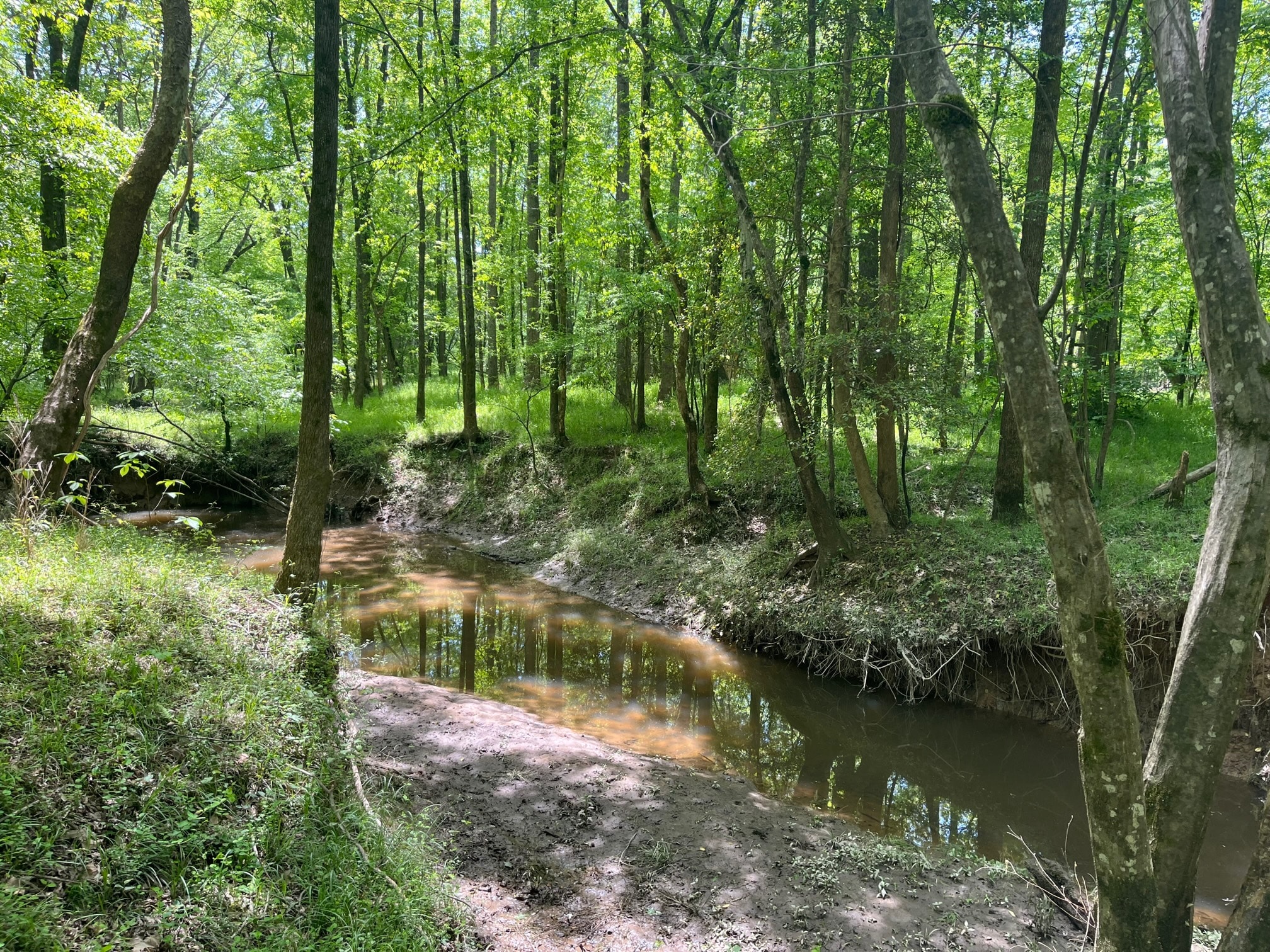 When you decide to swim in a local lake, kayak on a scenic river, or drink water straight from your tap, you're relying on organizations like Three Rivers Land Trust (TRLT) to protect that natural resource. TRLT has conserved over 350 miles of stream frontage in the central Piedmont and Sandhills since 1995. That is longer than the distance from Greensboro to Atlanta.
The NC Land and Water Fund (NCLWF) is a program of the Division of Land and Water Stewardship within the North Carolina Department of Natural and Cultural Resources. NCLWF awards funding each year to nonprofits, local, and state government agencies across North Carolina to conserve these valuable natural resources. This year, NCLWF awarded TRLT full funding for two projects and provisional funding for three other projects.
The first project will conserve a 204-acre natural area in Richmond County adjacent to the Pee Dee River, protecting this tract's mature hardwood forest located on five tributaries to the Pee Dee River. "Tracts like this protect water quality by allowing the water to naturally filter pollutants through the area being conserved before entering the stream" states Crystal Cockman, Associate Director of TRLT.
The second project is an 82-acre mature hardwood forest in Davie County with a tributary to the South Yadkin River. The South Yadkin River is a 303d listed impaired stream, so protecting the forest on this tract will help maintain and improve water quality in this watershed. "Three Rivers Land Trust is committed to protecting local waters through conservation easements, just like this one," states Executive Director Travis Morehead. "The amount awarded for these two projects totals $893,415. We deeply appreciate the North Carolina General Assembly making these funds available so that more of North Carolina's natural resources can be conserved."
Three other projects were provisionally funded. This includes a tract that adjoins Raven Rock State Park in Harnett County, a tract that protects a high-quality watershed in Montgomery County, and a tract that protects Toms Branch in Richmond County, for a total of 306 additional acres and a potential total of $1,043,970 in grant monies, should funds become available before next June.
The grant monies will go directly to landowners for the permanent conservation of their properties. To learn more about how to conserve your lands or how you can support Three Rivers Land Trust in their conservation mission, please contact Emily Callicutt, Senior Land Protection Specialist at Three Rivers Land Trust by calling 704-647-0302 or by email at emily@trlt.org.
About Three Rivers Land Trust
Three Rivers Land Trust works with private landowners and public agencies to conserve the most important natural areas, scenic rivers, family farms, and historic places in a 15-county region of the central Piedmont and Sandhills. Since 1995, The Land Trust has worked to offer reasonable and attractive options to landowners who want to save their lands for future generations to enjoy. Our mission is to work thoughtfully and selectively with property owners, conserving land that is essential to our region. For more information about Three Rivers Land Trust, please contact the Land Trust at 704-647-0302 or membership@trlt.org or visit their website at trlt.org.