June 9, 2021
Three Rivers Land Trust is excited to announce the permanent conservation of 195 acres of farmland located in Randolph County. The beef cattle farm is located along NC Scenic Byway Hwy 49 near the community of Farmer. This conservation easement is the second project Three Rivers Land Trust completed in partnership with the Randolph Soil and Water Conservation District.
Randy Freeman, Soil and Water Engineer for Randolph County stated, "We were happy to work with Three Rivers Land Trust again on this new farm conservation easement. Randolph Soil and Water will continue to help our local farmers and community anyway we can."
The conservation easement is also located along Second Creek which feeds into the Uwharrie River. "This stretch of Second Creek is known to house several species of rare mussels and other unique aquatic species," said Director of Conservation Crystal Cockman. "These landowners are committed to conserving this property to protect all the agricultural and natural resources it provides.
The primary purpose of the conservation easement is to keep land in agriculture and to protect the land from permanent development. According to a recent study by the American Farmland Trust, North Carolina has the second most threatened farmland in the country, behind Texas.  Both nationally and locally the primary threat to farmland is low density residential development. Three Rivers Land Trust plans to change that. For 26 years, the Land Trust has focused on farmland preservation and ensuring family farms remain on the landscape. Going into the future, the Land Trust plans to increase those efforts across their 15-county footprint.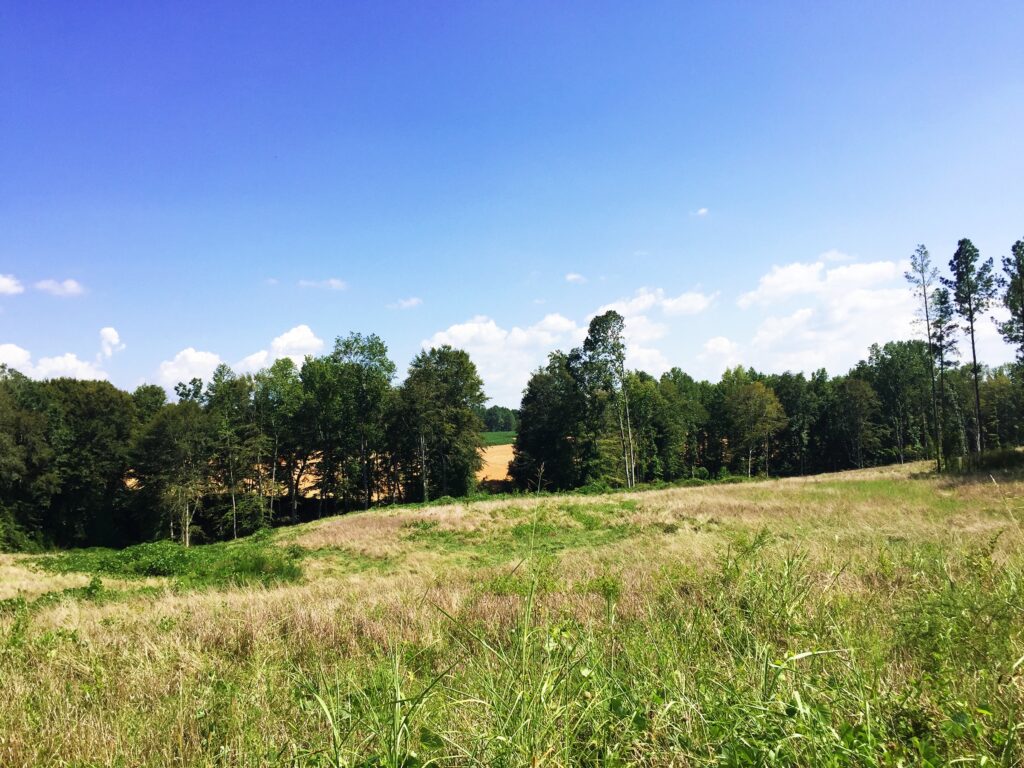 This conservation easement was made possible by the North Carolina Agricultural Development and Farmland Preservation (ADFP) Trust Fund and the USDA Agricultural Conservation Easement Program (ACEP), who provided partial funding for the conservation easement.
To learn more about how to protect your own property, contact Crystal Cockman at 704-647-0302 or crystal@threeriverslandtrust.org.
To become a member and support TRLT in their conservation mission, please contact Michael Fulk, Associate Director, at 704-647-0302 or michael@threeriverslandtrust.org.