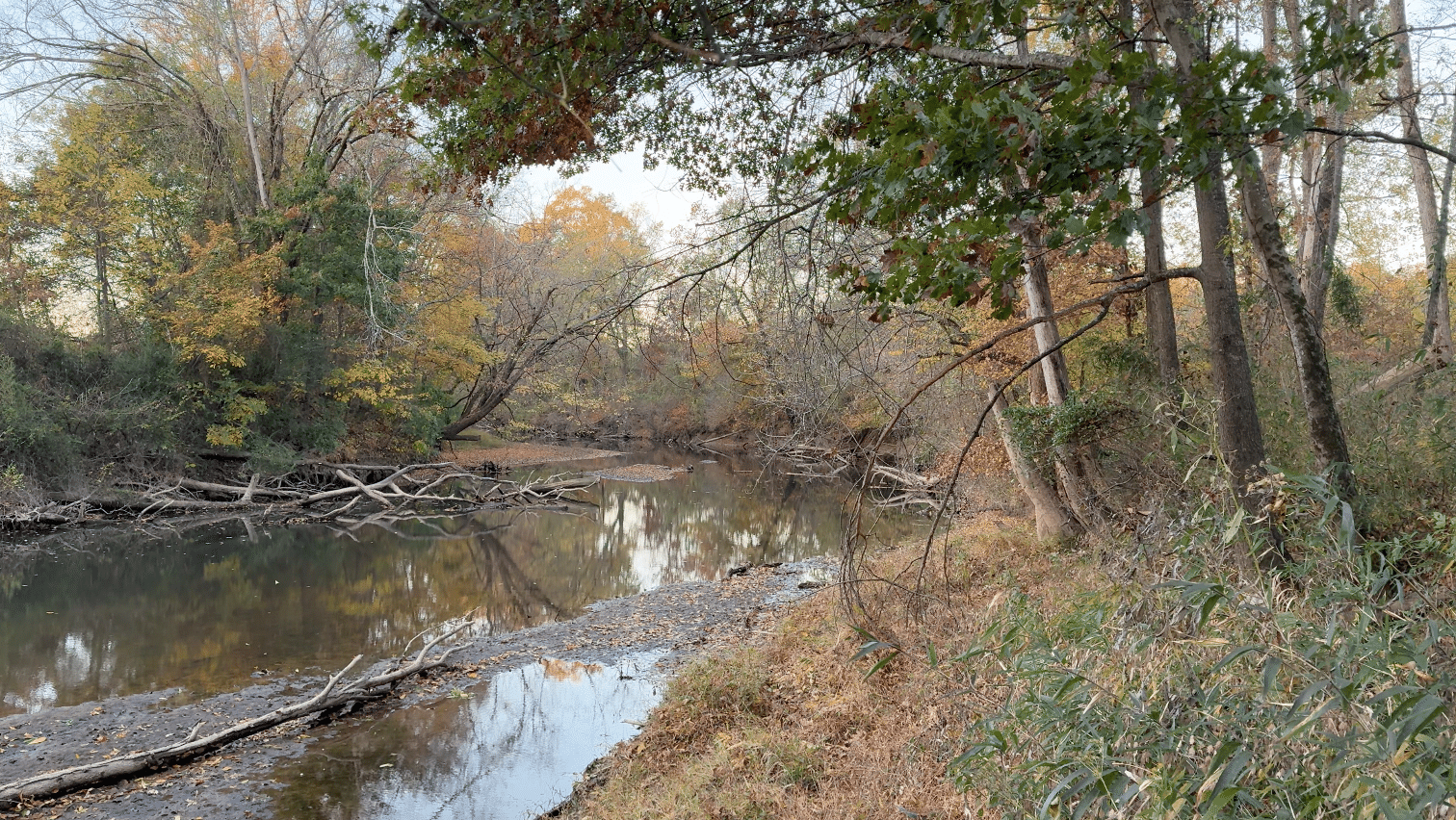 Well-designed greenways are a valuable asset for communities, contributing to the economic, social, and environmental well-being of residents. Not only do they connect neighborhoods and offer a safe place for recreation, but they also provide forested stream buffers that help protect water quality and aquatic biodiversity.
In November of 2023, Three Rivers Land Trust conserved a 40-acre property located along Abbotts Creek in Davidson County through a donated conservation easement from an anonymous donor. This property was then transferred to the City of Lexington to be incorporated into the Abbotts Creek Greenway.
This beautiful property provides over 3,000 linear feet of stream buffers on Abbotts Creek and its tributaries. Abbotts Creek flows through the City of Lexington before feeding into High Rock Lake. With its incorporation into the Abbotts Creek greenway, this property will provide valuable public recreation space and contribute to protecting the water quality of Abbotts Creek.
"Increasing public access is a core tenet of TRLT's mission, and we are excited that the public will have additional recreational opportunities through this project," stated TRLT Executive Director Travis Morehead. "Protecting local waters is another focus for us, and conserving forested lands along Abbotts Creek provides important water quality benefits for local residents, as well."
"Projects like this one are vital to providing public access to recreation and green spaces in urban areas," states TRLT Land Protection Specialist Emily Callicutt. "With the close proximity of this parcel to Lexington and Interstate 85, it is certain that this tract would have been developed if it were not conserved. We are thankful for the anonymous easement donor who made this project possible."
To learn more about how to protect your own property, contact Emily Callicutt, TRLT Land Protection Specialist, at 704-647-0302 or emily@trlt.org.
About Three Rivers Land Trust
Three Rivers Land Trust works with private landowners and public agencies to conserve the most important natural areas, scenic rivers, family farms, and historic places in a 15-county region of the central Piedmont and Sandhills. Since 1995, The Land Trust has worked to offer reasonable and attractive options to landowners who want to save their lands for future generations to enjoy. Our mission is to work thoughtfully and selectively with property owners, conserving land that is essential to our region. For more information about Three Rivers Land Trust, please contact the Land Trust at 704-647-0302 or membership@trlt.org or visit their website at trlt.org.