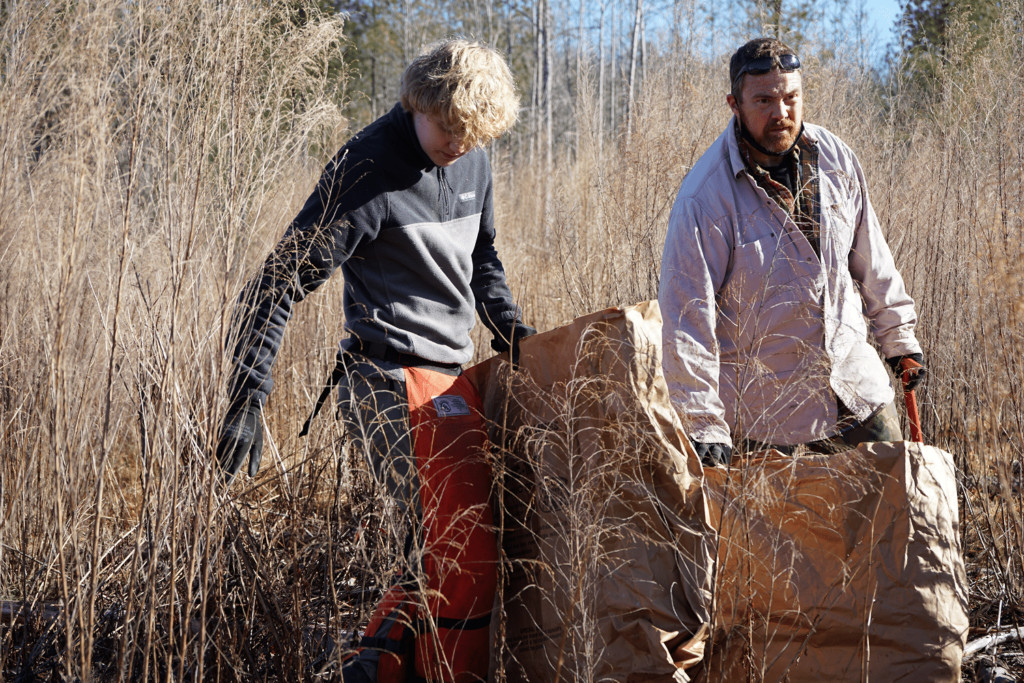 As spring progresses, Three Rivers Land Trust (TRLT) is watching their newest native hardwood planting in Montgomery County. This planting of 2,000 Chestnut and White Oaks took place at TRLT's Low Water Bridge property and was made possible by a generous donation and support from the Troy Rotary Club.
On February 6, 2021, thirty volunteers and staff members met on a cool brisk morning and after some instruction from TRLT staff, groups of volunteers ventured out into the recently timbered area where the newly planted hardwoods would grow. "This particular site was once a large productive stand of native hardwoods. Over time, it was harvested and replaced with loblolly pine that could produce profitable timber faster." states Cody Fulk, TRLT Conservation Lands Manager. "These newly planted hardwoods will provide valuable habitat for many of our native species."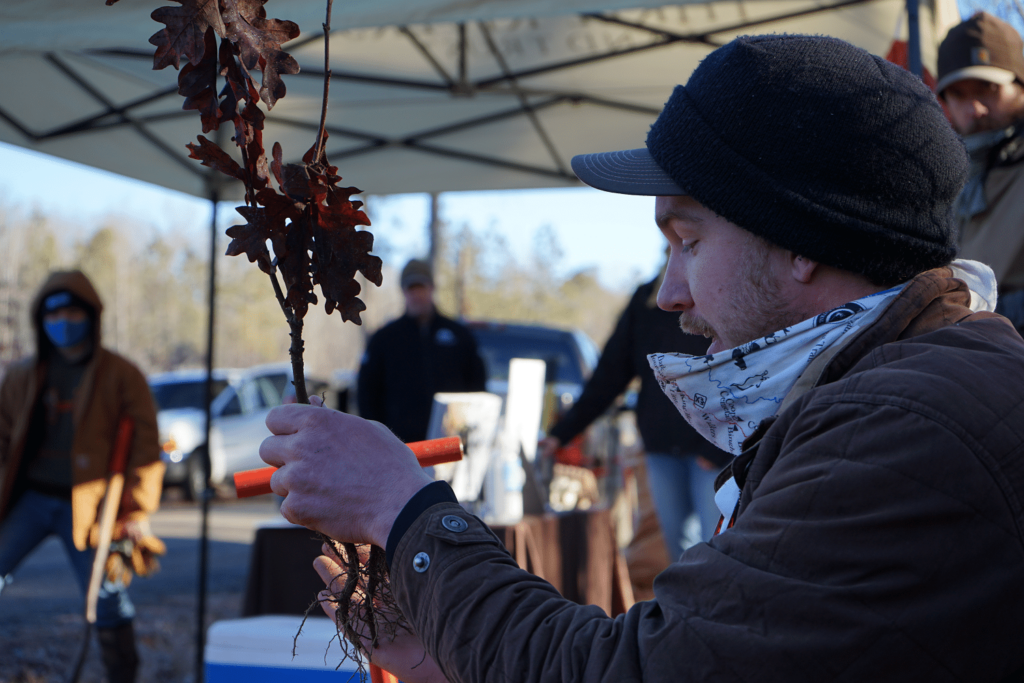 Both species of oaks will be present for future generations to enjoy and once they mature they will be visible from Low Water Bridge Road. "In 2020, "Supporting the Environment" became Rotary International's seventh area of focus, making the Low Water Native Hardwood Planting project a terrific opportunity for collaboration between the Troy Rotary Club and Three Rivers Land Trust." remarks Deborah S. Musika, Rotary Treasurer. "As Rotarians in District 7690, we are committed to supporting activities that strengthen the conservation and protection of natural resources, advance ecological sustainability, and foster harmony between communities and the environment."
"We are thankful for the outstanding support from the Troy Rotary for not only Three Rivers Land Trust, but for conserving and restoring our vital natural areas." states Executive Director, Travis Morehead. "They are true conservationists."
To become a member and support TRLT in their conservation mission, please contact Michael Fulk, Associate Director, at 704-647-0302 or michael@threeriverslandtrust.org.